Pastor's Brunch
April 7 and 14, 2019, meeting in the Connection Room at 10:30 AM
MEET THE PASTOR for brunch and interesting conversation! If you would like to know more about Rock Spring Church or are interested in joining and finding your place – you will want to attend Pastor's Brunch!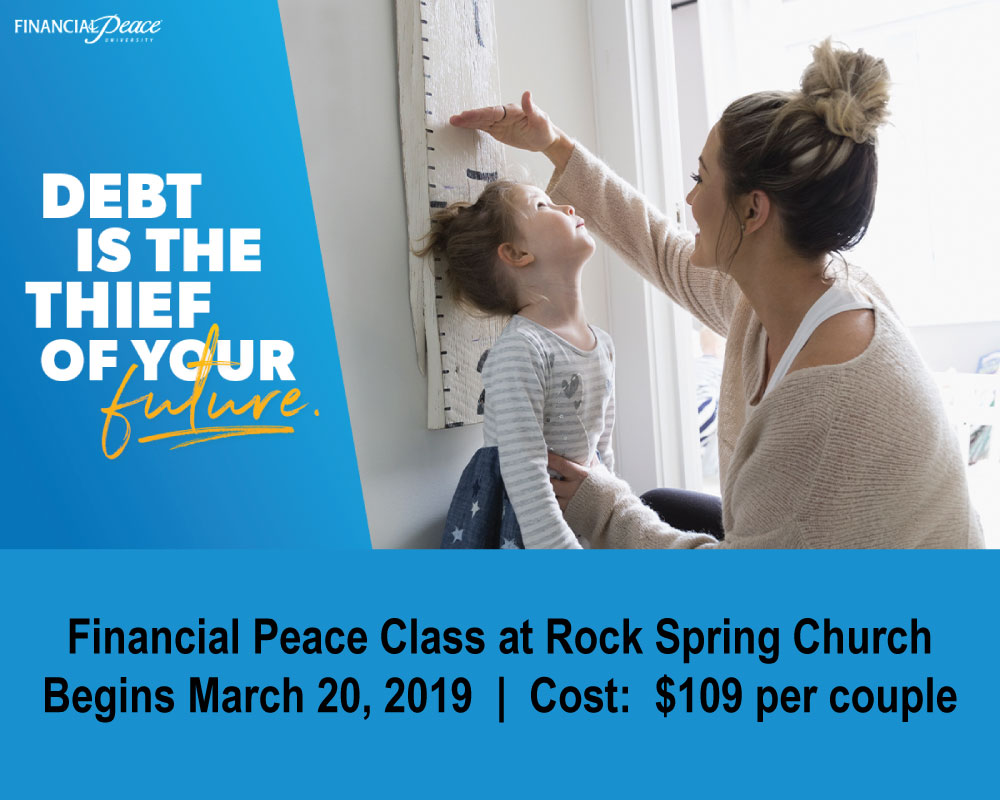 Registration begins February 4, 2019
No more money fights! With Financial Peace University, you and your spouse will learn how to create (and stick to) a budget, save for emergencies, and make a plan for the future. Doesn't that sound peaceful? Rock Spring Church is offering FPU at just for you starting March 20, 6:30 PM – 8:30 PM and runs for nine weeks. If you're interested in learning more, send me a message at kari.williams@rockspring.net.