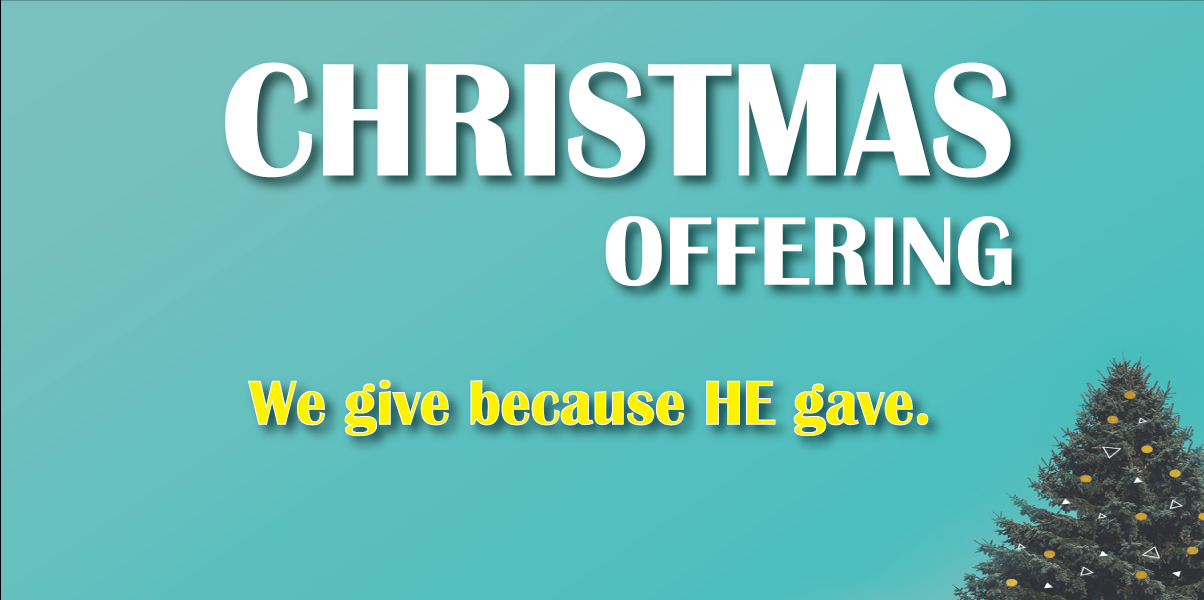 Our church is ramping up for one of the most strategic outreach seasons of the year. More people attend church during Christmas & Easter than any other time. This Christmas it is our prayer that we will share the life-giving message of Jesus with more people than any other time in the history of our church. You can help us share this life-giving message through our Year End Christmas Offering. We are asking you to pray and ask God what He would lead you to give towards this offering over and above regular giving. This year we compiled a list jointly through each of our ministries for needs here and in our community. Please consider giving to one or more of the following items:
Angel Tree – typically $75 to $125 per family.
Recovery Bibles – $20 per Bible
Jefferson Community Ministry – Goal is $500.00
Unplugged Teens Retreat – 20 students at $100.00 per student
Credo Weekend for Teens – Goal is $500.00
Samaritan's Purse – Goal is $500.00
Kidz Power Pacs – feeding children, souls and empowering communities with His love – Goal is $500.00
Faith Builders – Goal is $500.00
Sundays and Big Events – Goal is $8900.00
Defibrillator – Cost is $1275.00
To designate where you want your gift(s) to go, click on Christmas Offering, then click on the next tab and pick the area you want to give to. You can give to the Christmas Offering any time during November and December and also into January, if desired.
Before we get distracted with all the Christmas parties, hosting friends & family or traveling for the holidays, let's give our FIRST and BEST gift to Jesus this Christmas. Why is that so important? Because God gave us His FIRST and BEST gift through His son Jesus. We give because HE gave. For God so loved the world that he gave his one and only Son, that whoever believes in him shall not perish but have eternal life. John 3:16 (NIV) Please pray about giving the best gift you can as we sow into people's lives this Christmas with the hope of Jesus. The key is for everyone to participate and do what you can. We may not be able to give equal gifts but everyone can do something. There are multiple ways to give for your convenience. Be sure to earmark your gift "Christmas" and indicate which item(s) you are giving to.
Bring your gift on Sunday and place it in the offering during one of our worship

services.

Give online. Click

HERE

to give online.

Text the word "gift" to 304-591-1920 and click on the link that you receive.
Remember, all year-end gifts are tax-deductible and must be postmarked on or before December 31 to be included as a 2018 charitable contribution.