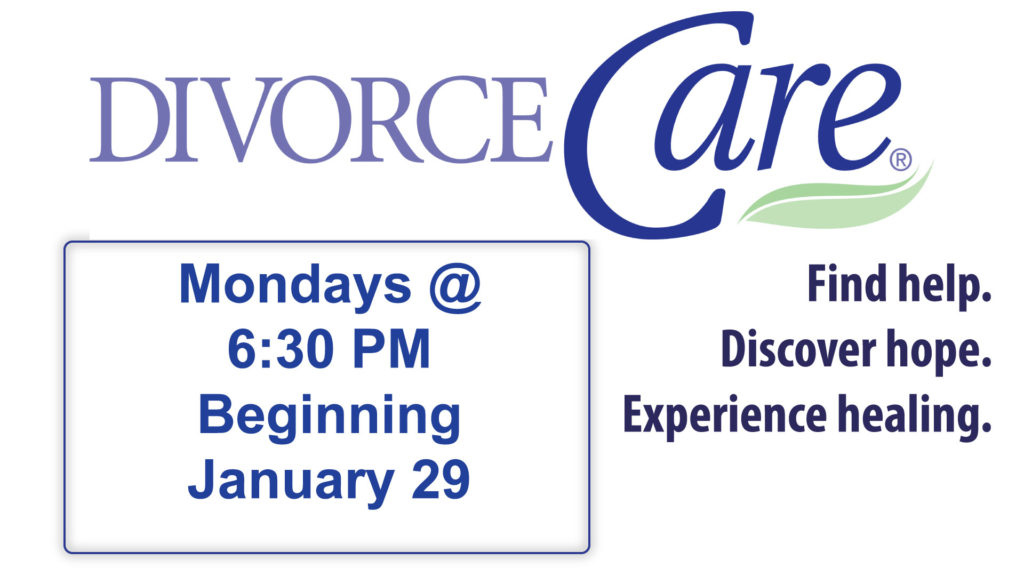 Divorce Care
LOCATION: Jennings Home in Kearneysville
(If more than 4 people register, we will move the location to the Rock Spring building. When you register, you will receive the address location.
COST: $15.00 per person
WHEN: Begins Mondays Jan. 29 @ 6:30 PM
Divorce Care is open to everyone regardless of your beliefs or background
Living in Faith Group
A four week open discussion group on how God uses faith in our lives. This group meets at Pastor Mike's home in Harpers Ferry Thursdays at 7 PM beginning Feb. 1. Hurry, space is limited.
Do you ever feel like you're all alone in your weight loss struggle? You're not! If you struggle with losing weight and keeping it off, then I hope you'll join me on the Taste for Truth Christian Weight Loss Facebook group.
We will begin January 21.
Join us in serving at Jefferson Community Ministries
When: February 10 & March 10
Time: 1`1:00 am – 1:00 PM
We provide the food but don't serve it and we interact with the guests – make conversation, play a game etc. This program is
for anyone that needs a place to go during the cold. Homeless, kids who roam around downtown when their parents aren't home, or families on the verge of being homeless and need warmth and food. It is called "safe
space"